MY STORY
Page three
We now go to Seneca in S.W. Mo., on the Oklahoma State Line. It was here in the church where Dad preached that I conducted a Boy Scout meeting from the same pulpit. Later on I conducted an Eagle Scout Ceremony in the same school house where I had gone to school many years before.
During the two years we lived in Seneca, I recall the Troop trains going through on their way to the Mexican border during the big uprising.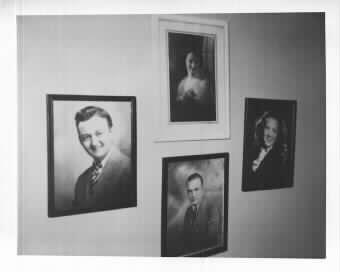 At this time of the Century there were twenty seven trains passing through each day.
Each fall, Indians by the hundreds would come to Seneca in full regalia and set up their tents. Then they would hold Pow Wows and have camp fires and hold Tribal Dances each night. There were several full blooded Indian family living in Seneca.
Through the town ran a beautiful creek in which there was good fishing but it was also loaded with snakes. On the banks of this creek about a mile from town we used to find many real Indian Arrows. East of town was the old swimming hole. Also to the East are many hills and woods where we trapped rabbits and hunted "Possums" and coons at night.
From Seneca we moved to Jasper, in Jasper County where Dad preached for two years when he retired. We then continued to live there for a couple of years.
It was here that we owned our first car, a Hupmobile. It had no top but did have a windshield and carbide lamps. We had to push it as the crank ratchet wouldn't work. It was right hand drive and the gear shift was on the outside of the car. I guess my most [clear memory was when] we used to walk and sometimes run about two miles to the awaiting hole on Coon creek, we skated on the same creek in the winter.
While in Jasper, I worked as a shoe shine boy in one of the two barber shops, often till four AM on Saturday. I also had a short stint as a soda jerk and worked in a restaurant. I worked for a man helping unload lumber from box cars and one summer I helped put up hay on a farm. I drove the mules around in a circle running the hay bailer. I guess my most unusual job was driving a herd of fifty sheep from a farm to an auction.
---