MY STORY
Page five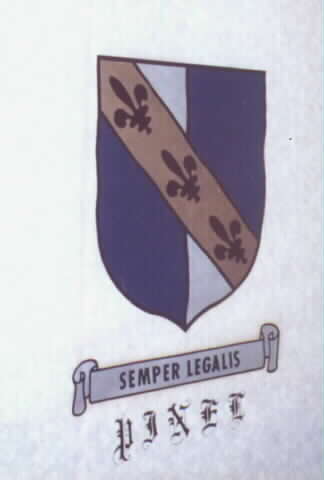 I do not have too much more to say of my part of the life of Pinnell's. And though we shall go into history. There is much more that might be written, but I don't want anyone who reads this [to think] that I am getting senile. I have just tried to give you a little of my experiences and to say that Alice and myself are very happy for the family we have raised.
And now for the benefit of those who ware reading this, I just want to say that; Having looked up some history, I find, of course most of you know that our Dad served in the Civil War. He was too young to fight but he was allowed to take the place of a brother that didn't want to go. I never had the pleasure of knowing any of my Grand Parents. For that reason it is my hope that our Grand Children and now our Great Grand Daughter are all happy that they can say and do remember their Grand Parents both on the Pinnell and the Gosney side. Now our Great Grand Father, Peter Pinnell served all during the Revolutionary [War] and his records are in Washington, D.C.
The small history of the Pinnell family covers all of the sons,daughters and parents going back at that time over four hundred years.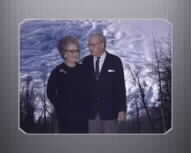 In the part of history of this generation, it would be almost impossible to list all of the children of the children on Lunsford Lane and Vina Pinnell, so I shall not attempt it.
And now in closing, I just want to say that I have read this and find that there are a few mistakes, but I decided to let them go as it has been quite a task, me with my eyes not so good anymore and my Arthritic finger do not work as well as they did when for forty two yeas on the job I was known as just about one of the fastest distributors and then to be just a little catty the way the mail is being serviced these days, I don't believe the commuters are too fast at their work.
So all who read this, please consider the mistakes and let them pass.
And now on this the Seventh Day of April 1974, my bride of now almost fifty one years and myself give our love to all and hope that you will all have a happy fifty one years with your beloved.
Lester Lee Pinnell
Mary Alice Gosney Pinnell
---