The Last Addition
Page one
Several things I have read in "The Story of America" has prompted me to add a little more of my thoughts and understandings to the Pinnell history. I believe and hope that some of the following will be worthy of preserving with the other papers which I have recorded for the future generations of the Pinnell, Gosney, Ozburn and Hansons and that they will be proud to remember that, they too are a part of this heritage.
For those that are or will be students of the Bible will appreciate some of the following;- The first complete Bible ever printed in America, in 1661-63 was known as "The Whole Holy, His Bible God", and was the first translation into Indian language.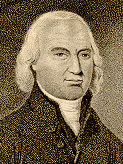 "That Francis Asbury, Bishop covered some 70,000 miles between 1771 and 1810, that is why he was called a Circuit Rider. "That the bitter struggle over slavery by 1845, between Baptists, Methodists and Presbyterians had all split into Northern and Southern Division, as an off side observation, my Father was in the Army for the North, but in religion he went to the South Methodist.
"The American Catholics,"- This article brings to my mind, one of the first books I ever read was, "Forty Years in Hell", which didn't turn out in America but it is being proven in Northern Ireland even today.
"That the Churches were large[ly] responsible for the first Black schools."
And now something to think about our Government as quoted in, "The Story of America";- The vast difference in on million dollars and on billion dollars;- It would take two years and nine months to spend one million dollars at 1,000 dollars a day, but to spend on billion dollars at that same rate would take 2,737 years and ten months and one week. Astounding and unbelievable when you think how many billions the United States is now behind. And on this, it hardly seems possible that the retirement which I paid into for forty two [years] at the time I retired in 1965 was worth forty billion dollars and it can not be used for any other purpose. So, I don't think I will have to worry about it running out.
.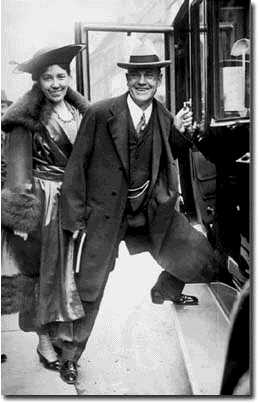 Now for a few observations about religion and some preachers;- true that most preachers in the olden times preached because they had "The Call" to do so. But the modern day preacher attends school to learn to preach. However I believe that the preacher who has "The Call" and still has the schooling could by all means become a better preacher. Take for instance the famous Mr. Moody, and the famous Mr. Billy Sunday, whom I used to hear preach. They were what were known as Hell and "Brimstone" and I might add that my own Father was considered one. And another example was, John Knox, who was a great preacher, but today his name is being bandied about by so called "rest homes" and retirement homes, which are stealing old people blind and under the guise of being "non-profit" because they are using the name of a famous preacher, and they have nothing whatsoever to do with the Methodist Church
---